who do you think you are
editorial design | art direction | stop-motion trailer video
This editorial design responds to an article that discusses
layered cultural identity
and the often self-destructive results of attempting to eliminate or conceal parts of ourselves. Using a series of pull-tabs and perforations,
the design invites users to rip the pages apart
as they unpack the book's contents. Each flap is placed in such a way that tearing the book reveals a secondary, richer meaning of the current page, prompting readers to investigate moments of reveal and conceal. I used
illustrations of tattoo designs
- literal expressions of identity displayed on our bodies - as metaphors for the semi-permanence of our inherited identities and the pain associated with attempting to remove them. 
The video below expresses the experience of ripping the book apart, destroying it as you go. 
The book, printed on fragile newsprint, is meant to be physically tempting - you immediately want to reach out and rip it apart, despite our cultural training to never destroy books.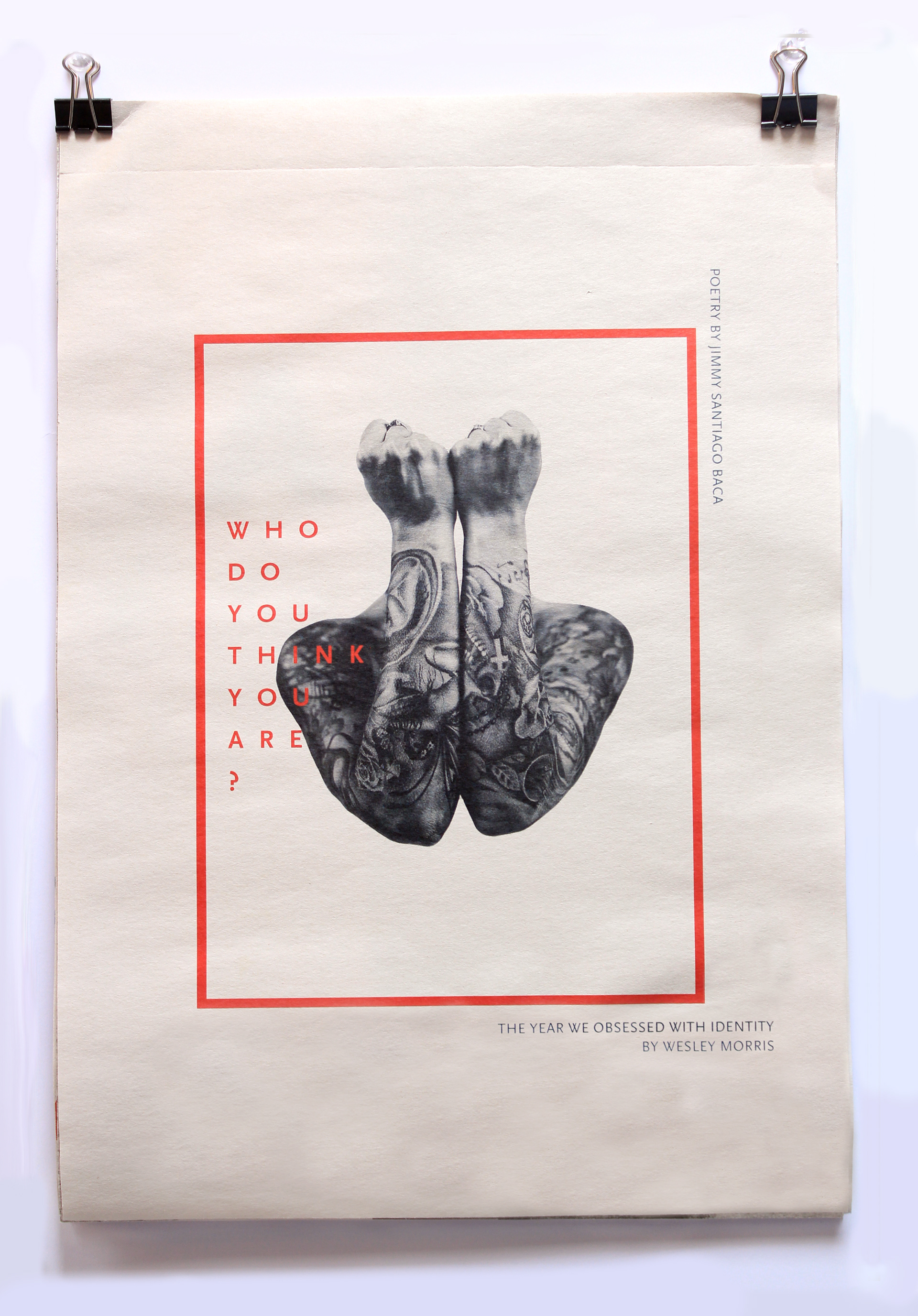 I created this tattoo illustration to reference both the Jimmy Santiago Baca poem which accompanies the text, as well as a Spanish idiom whose meaning roughly translates to "An apple doesn't fall far from the tree."
On this page, the article discusses the white complacency found in Harper Lee's
Go Set A Watchman
, in which Atticus Finch has aged into a racist old man. Rips in a movie still from
To Kill A Mockingbird
reveal the autopsy of Michael Brown, providing a secondary interpretation to the scene in which Atticus is poised to shoot a rabid dog. 
The back cover of the book.